MANY MORE TECHNICAL HELP VIDEOS ON OUR CHANNELS BELOW
Just click each link to go directly to the site
Technical Support web sites:
Email: info@autotechengineeringusa.com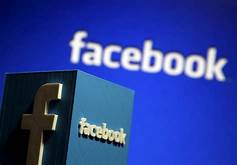 Online Support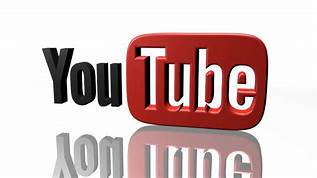 Autotech Engineering
PLUG HARNESS VIDEOS AND TECHNICAL BULLETINS (BELOW)
Wire Harness Installation (ENGLISH)
Wire Harness installation instructions
Voltage Bypass Harness (2 wire harness) is
NOT to be Connected to your Factory Harness
Instalacion de Ploga del Alternador
Instrucion de instalar Ploga de 2 o 3 cables
Ploga de bypass (2 cables) NO se conecta
a la ploga de factoria
Your First High Output Alternator / Su Primer Alternator de alto Amperaje
English and Spanish / Ingles y Espanol
V1200 / V1300
External Voltage Regulator (English)
V1200 / V1300
Regulador de Voltaje External instructions (Espanol)
3 Pin Plug Harness Instructions
Long Version, Detailed Video
PWM-PCM CONTROLLER
PCM Frequency voltage controller installation
Serpentine or V Belt OEM Lookup
Looking for the proper belt size but don't know what your original belt size is? Use or OEM belt finder and our Belt Chart by sizes and contact any Auto Parts Store (we prefer Napa).  We suggest you order 2-3 different shorter belts to avoid multiple trips to the store and return the ones you end up NOT using.
Use our Belt chart lookup to First find your Factory belt.  Once you have found your belt number (ie: 5060468) you can now look up that part number and select the shorter belt sizes on our belt chart link below.  See example:
5060460 6PK1170 46.06 46.72 .82 6 W ( 3/4 shorter)
5060463 6PK1175 46.25 46.91 .82 6 W (1/2 shorter)
5060465 6PK1180 46.50 47.16 .82 6 W (1/4 shorter)
   5060468 6PK1185 46.75 47.41 .82 6 W  (original belt)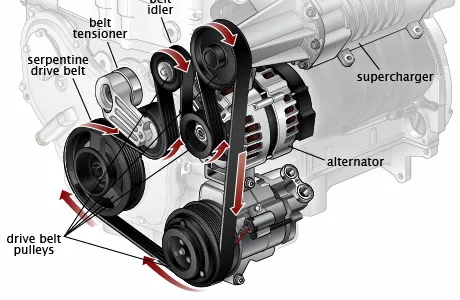 TECHNICAL BULLETIN
PLEASE TAKE A COUPLE MINUTES TO READ BEFORE INSTALLATION MANY COMMON QUESTIONS ARE ANSWERED BELOW AND WILL SAVE YOU HOURS OF WAIT TIME.
Belt size and tension:
A smaller diameter pulley is normally supplied unless otherwise stated to ensure you receive the maximum idle output. DO NOT SWAP OUT ANY PARTS FROM OUR UNIT OR YOUR WARRANTY IS VOID!   A shorter belt is usually required, USUALLY AROUND HALF INCH SHORTER. Ensure you belt tension is tight as well. Slippage of a loose belt will cause alternator not to function properly and will cause Premature failure.
Big 4:
Alternator positive cable that runs to the positive terminal of the battery. Negative battery cable that runs from the battery to the vehicles chassis. Chassis grounding cable that runs to the engine block
We recommend adding a 4th ground cable which runs from the clean part of the alternators REAR casing (aluminum exposed) to vehicles chassis for increased voltage output. Some powder coated units will see a low voltage or NO voltage until an extra ground cable is added. Ground Lugs have been strategically placed for your usage on our Powder Coated units.
Powder coated units:
Powder coat on alternators is a "ground killer". Most assume the alternator is not working if above has not been completed properly. Proof of voltage and amperage output was sent to show that we shipped you a functioning alternator. If your unit is not charging or has LOW voltage, you need to verify that you did the above steps correctly. Most of the time, we find that a step was skipped such as the extra ground from ALTERNATOR TO CHASSIS, so we added a ground lug for an added ground option.
Charging low voltage or NOT Charging once installed:
See "Big 4" and Belt size and tension topics above. Most issues are resolved with the first 2 steps.
Testing your alternator to verify output:
If you do not have a Clamp meter for voltage or amperage testing, please purchase one. They are very inexpensive and safest way to test voltage and amperage of your alternator.
Please DO NOT disconnect your alternator from battery while car is running to test your alternator. This is the quickest way to do damage to your newly installed unit (and we can tell). Doing so voids your Warranty.
Self Energizing Alternators / 1 Wire alternators:
If you ordered your alternator as a self energize or 1 wire, please remember that you no longer need to use the cars harness that was once plugged into your old alternator. This harness can be "tucked" away. Only connect positive battery cable to positive post on alternator and you are ready to go.
Voltage bypass or PCM/ECU bypass:
Unless otherwise quoted or instructed, our units come supplied with the OEM Voltage output for PLUG and PLAY alternators. Voltage settings quoted are already built into the Voltage regulator inside the alternator. A reminder that PCM and ECU type vehicles means that your vehicles "brain/computer" controls the voltages. If you are looking to bypass your PCM or ECU control, those options are available, just contact us and we can customize a Voltage setting for your and your Batteries.
Technical assistance:
If you need any technical assistance, please call us first. For some reason, people seem to want to ask total strangers on social media about others products for help. Let US help YOU. A simple telephone call, email or message helps us to work with you best.
Battery Reserve Recommendations:
Battery Reserve is critical for ensuring your High Output Alternator performs as expected.  Simply getting a High Output Alternator and using a "Walmart" battery will not keep you from ongoing Voltage drop.  We recommend the following for proper reserve:
AGM Batteries: 50AH for Every 1k Watts
If you are running 5000 watts then you need 250AH of Battery Reserve
Lithium Batteries: 10AH for Every 1k Watts
If you are running 5000 watts then you need 45-50ah of Lithium