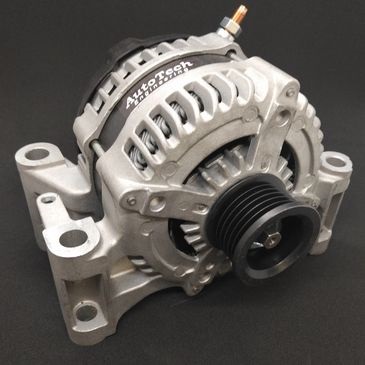 Alternators
Whether you are looking for a Stock or High Amp Alternator, our catalog data covers over 3000 part numbers for you to choose from. With over 30 Powder coat colors in house allows us to produce everything IN HOUSE.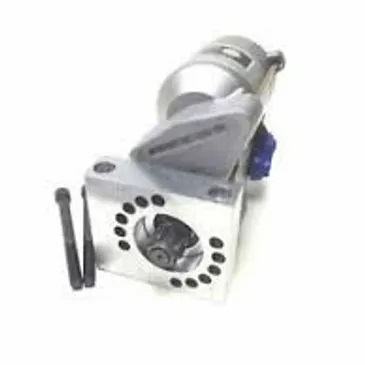 High Torque Mini Starters
Whether you are looking for a Stock or High Torque Gear Reduction Starter motor, our catalog data covers over 3000 part numbers for you to choose from.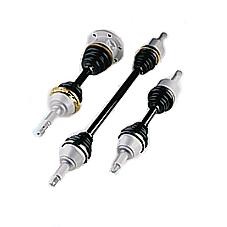 C.V. Drive Axles
Looking for a FWD CV Drive Axle? We Use OEM cores and are remanufactured back to OEM specifications. Supplied with New Neoprene boots and stainless steel clamps.
ABOUT US
With over 30 Years in Business in the Rotating Electrical Industry, feel confident that when you order from AutoTech Engineering that your item will exceed your current power needs. We offer the Highest Quality Product in the marketplace at a very competitive price. Quality, Value and Performance (QVP) is what Autotech Engineering (ATE) is all about. We are constantly adding new applications to our catalog, so if you do not see your vehicle application listed, does not mean we cannot make. Call us or Email us directly with your High Output needs.
ATE also produces custom High Output Alternators for COMPETITION SERIES vehicles. If you need "outside the Box" options such as Externally Regulated Alternators, Self Exciting / 1 Wire alternators or Higher Voltage needs (bypass Computer Controlled PCM/ECU/LIN), Call us or email us. We build for many of the options noted above especially for those using Lithium Batteries.
SOBRE NOSOTROS
Con 30 años de experiencia en la industria de Eléctricos Rotarios, estén seguros que cuando ordenen de AutoTech Engineering que su orden va a superar sus necesidades de poder. Ofrecemos una calidad alta de productos en el mercado a precios muy competitivos.
Constantemente estamos añadiendo nuevas aplicaciones a nuestro catálogo, así que si no ven la aplicación para su vehículo en la lista, no quiere decir que no lo podemos fabricar. Llámenos o envíenos un email con sus necesidades de alternadores de alto Ampereje.
AutoTech Engineering también fabrica alternadores de alto amperaje y voltage personalizado para vehículos de competencia. Si necesita una opción "fuera de serie" como alternadores con regulación externa, autoexcitados/de un alambre o necesidades de alto voltage (evadir el Control de Computadora PCM/ECU/LIN), llámenos o envíenos un email. Fabricamos para muchas opciones mencionadas arriba, especial si estan usando pilas de Lithium.
Custom High Output Alternator Specifications and Optional Modifications
While MOST High Output Alternators are designed to be "Plug and Play", some require modifications such as spacers for alignment (supplied), adjustment brackets for belt tension and Smaller belts due to the smaller diameter pulleys we supply onto the alternators. We work to make the Unit as close to "Plug and Play" as best possible.
WELCOME TO AUTOTECH ENGINEERING
1110 Palmyrita Ave, Unit 110
Riverside, Calif USA 92507
CONTACT US
Don't see what you need? Contact us directly!
Better yet, Call us!!! 951-683-4174
We love our customers, so feel free to Call us during normal business hours. Se habla español!
AutoTech Engineering
1110 Palmyrita Avenue, Unit 110 Riverside, Calif 92507
951-683-4174 During Business Hours
After Hours
Mon 09:00 am – 05:00 pm
Tue 09:00 am – 05:00 pm
Wed 09:00 am – 05:00 pm
Thu 09:00 am – 05:00 pm
Fri 09:00 am – 05:00 pm
Sat Closed
Sun Closed
No one Answering???
You can also call us at 951-289-9202 to leave a message if we are closed or busy and we will return your call.