Custom High Output Alternators now available For Serpentine Motor Systems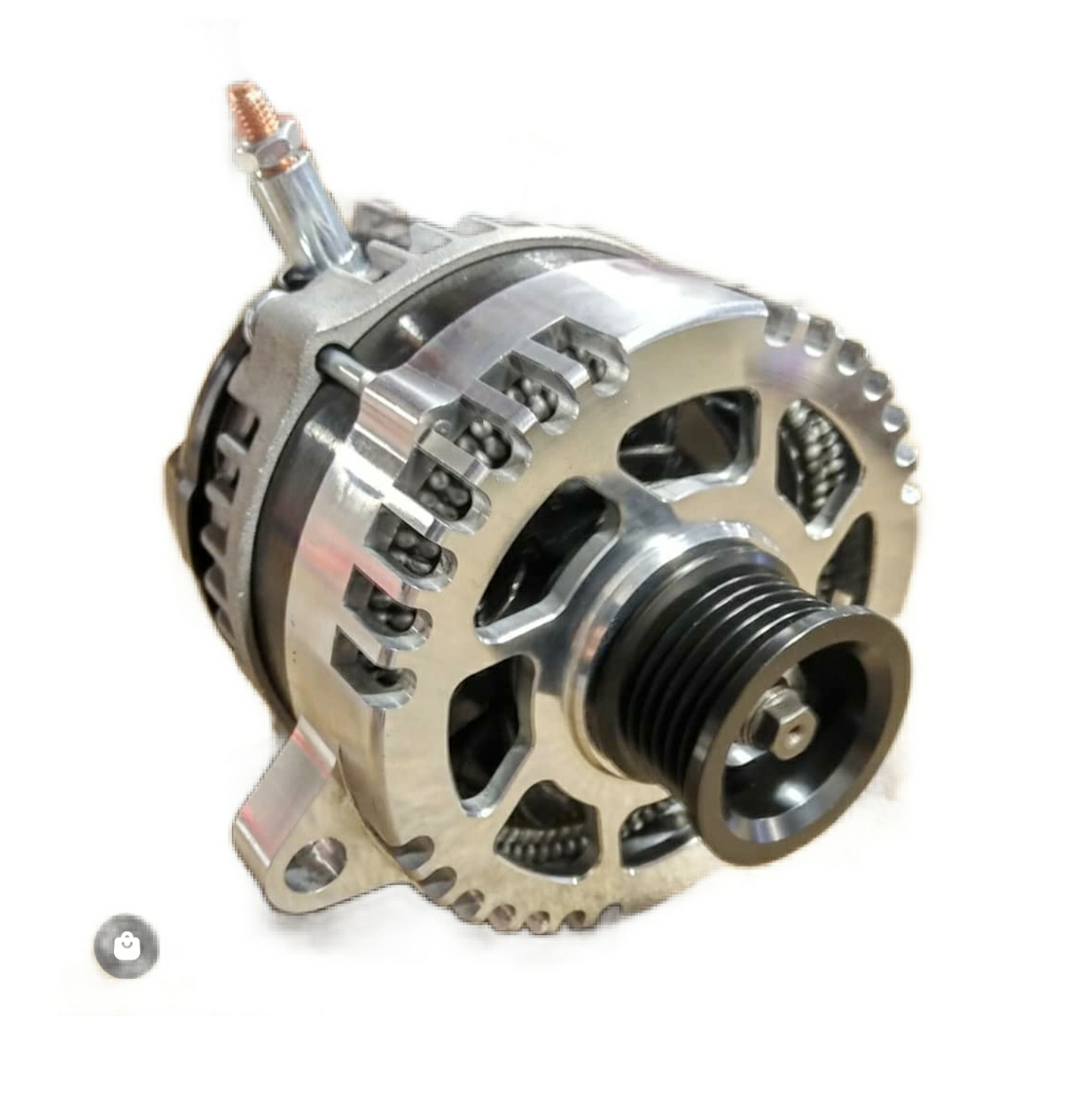 180 Amp Billet Case High Output Alternator Supplied with 6g Pulley
(Plug and post position at 3 o clock)
110-120 Amps at 650rpm
185amp at 1800rpm
14.8v Setpoint Unit
Supplied in Natural Finish. We offer over 30 Different Colors when ordering ($25.00 additional)
$345.00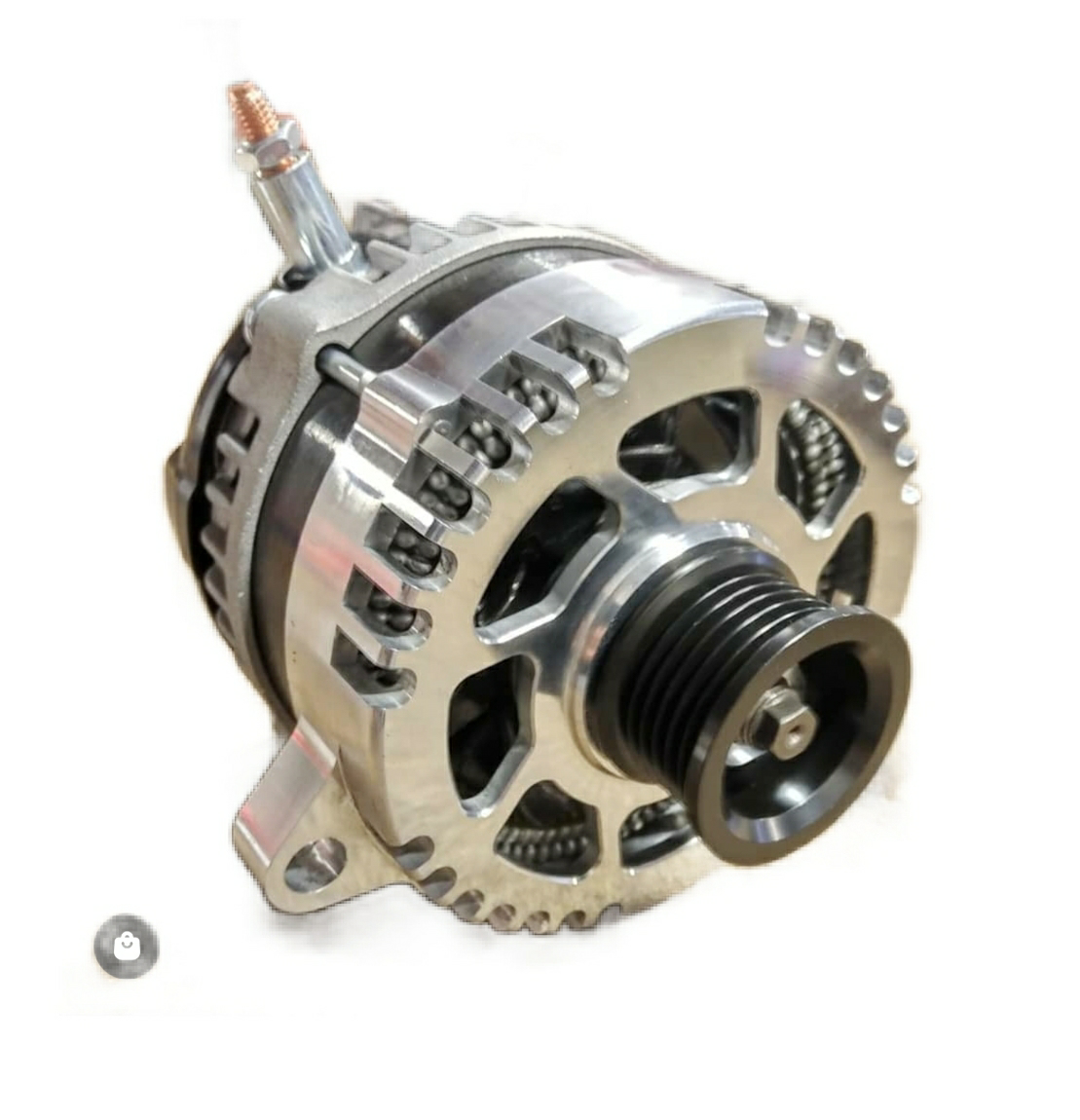 240 Amp Billet Case High Output Alternator Supplied with 6g Pulley
(Plug and post position at 3 o clock)
130-140 Amps at 650rpm
250amp at 1800rpm
14.8v Setpoint Unit
Supplied in Natural Finish. We offer over 30 Different Colors when ordering ($25.00 additional)
$375.00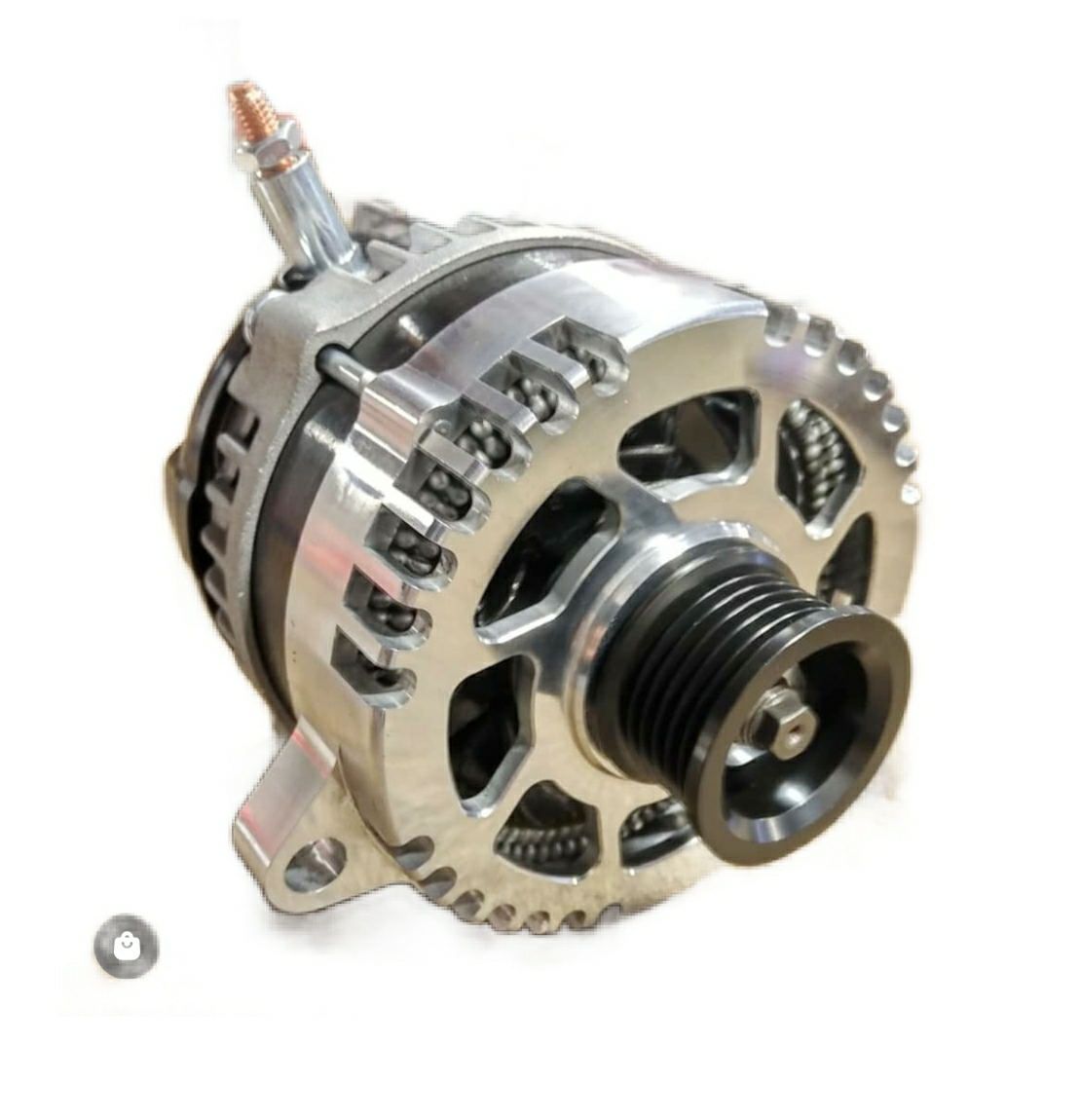 320 Amp Billet Case High Output Alternator Supplied with 6g Pulley
(Plug and post position at 3 o clock)
170-180 Amps at 650rpm
320amp at 1800rpm
14.8v Setpoint Unit
Supplied in Natural Finish. We offer over 30 Different Colors when ordering ($25.00 additional)
$395.00
---
Key Benefits:
OEM Bearings
12-50 Amp Press Fit Avalanche Diodes
14.8v Setpoint Internal Voltage Regulators
Highest Output Ratings at 650 rpm
1800 rpm Max Output with Proof in Performance
Maximum Durability with Options
UP TO 400 Amp (motor rpm info required)
---
All American Billet Alternator Replacement
Also Designed to replace Serpentine systems:
All American Billet
CVF
Holly
Vintage Air
March Performance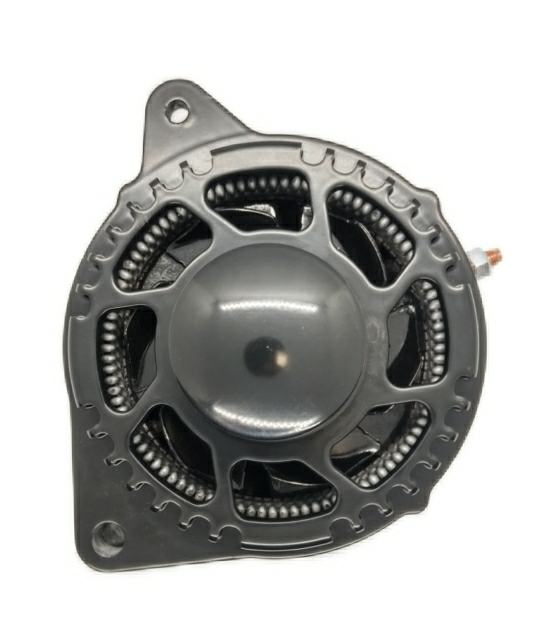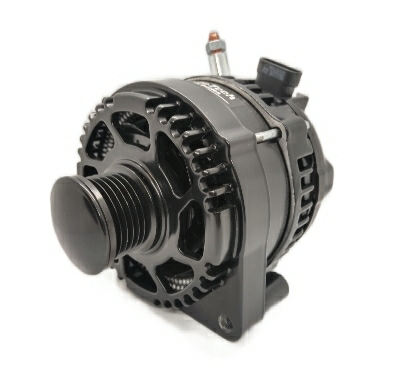 Units are supplied with Billet Pulley End Cap and Powder Coated Gloss Black to match brackets
(Below Photos are for reference only)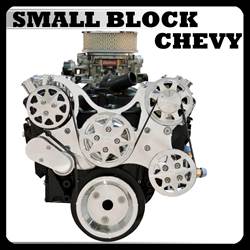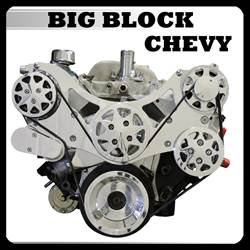 Proof in Performance (Ours versus Theirs)
Every High Output Alternator is Custom Built meet your Power Needs.
Please give us a call Monday thru Friday and we can Custom Build an alternator
that will fit the Serpentine System that you are using
and recommend the proper amperage needed.
Loading...